Services - Fibre Optics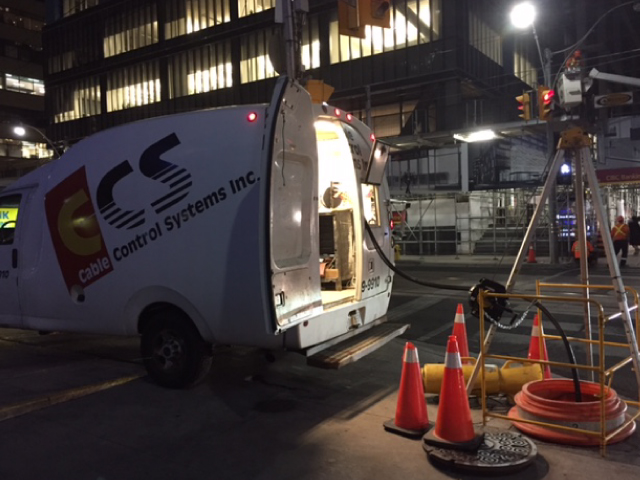 Our experienced Fibre Technicians are well versed in the Fibre Optic field and can complete all aspects of your requirements.
All of our technicians are certified and fully trained in Hydro Vault, Bell Canada Manhole access and CPR. Our experience is in underground and aerial construction, pre testing reels, installation of fibre enclosures and all facets of fibre operations.
Our fleet of fibre vehicles are equipped with the most up to date equipment. MSA Confined space tripod systems and MSA gas detectors; MSA rescue system for confined space retrieval, multiple laser and test modules consistent with industry standards and wavelength needs.
We have provided services to a variety of clients and we have earned a reputation as a reasonably priced, high quality service provider. We provide full turn-key service that puts you on your way to a complete fibre optic network. Our services include fibre optic splicing, testing services, such as, end to end reel testing and emergency restoration caused by plant outages.
Ontario's Leading Telecommunications Construction Services Provider
Over Thirty-Five Years Experience
Cable Control Systems (CCS) has been helping some of Canada's largest networks and service providers develop their telecommunications infrastructure since 1985.
Four Locations Across Ontario
Corporate Headquarters
Cable Control Systems Inc.
2800 Coventry Road
Oakville, Ontario
Canada L6H 6R1
Our Other Locations
North York, Cambridge & Barrie
Contact Us Today
Email:
Main: 905-829-9910
Locate Dept.: 416-642-3111